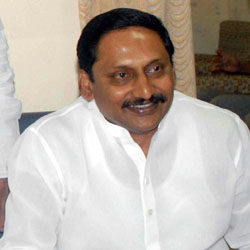 The last prime minister of a country united Andhra Pradesh Kiran Kumar Reddy is all set to join the Bharatiya Janata Party (BJP) in the presence of the national president of the party Amith Shah, sources said.
Shah plans to visit Vijayawada on January 29, sources said.
If we are to believe the rumors, the BJP had agreed Kiran Kumar Reddy admit in the match.
The former prime minister, who suffers humiliation in silence today, is one of the few people who fought unsuccessfully to maintain the united state.