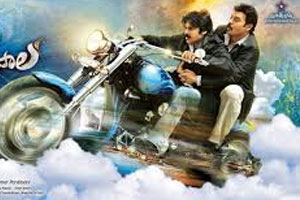 The film multi-Starer as PowerStar Pawan Kalyan expected and Victory Venkatesh Gopala Gopala goes viral with the release of their first song posters and audio.
The release date audio Gopala Gopala is confirmed and the audio will be released on January 4 to Hyderabad by Shreyas Media. The scale of the function would be decided tomorrow.
Gopala Gopala completed its entire shooting part and currently post production work being done at an accelerated pace. The film is being prepared for launch on January 9.