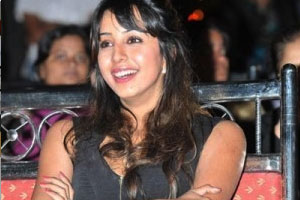 Actress Sanjjanaa recently questioned Southern producers casting Bollywood actresses in his films. Telugu film actress Avunu 2 is ready for release and she is busy with Kannada and Malayalam films. It seems that Sanjjanaa is angry about losing a couple of great chances recently.
She posted a message on a social networking site saying - "(sic) Boys hav me a genuine question and many obsolete unemployed heroin cast by some south Bollywood filmmakers are exaggerated and funny terms Que less care about??? but it is only Tat I is not give them meaning to the caste Btown unknown actresses lost nothing hea fans don connect to all right? "
When contacted, the actress said: "I lost an opportunity for someone who is not worth a shot." He added that filmmakers should promote local talent and identify the actresses who work hard in their home states.