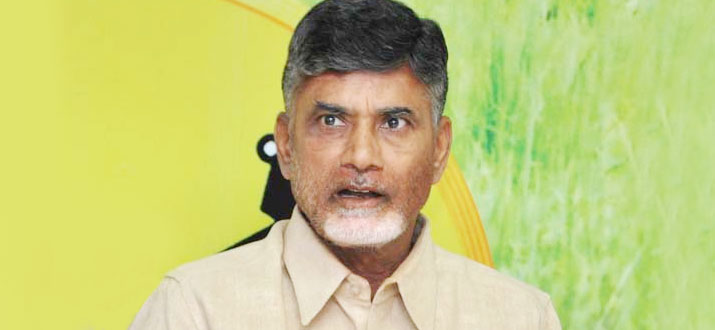 Hyderabad: Beware of hot peppers Guntur, Andhra Pradesh government has abandoned the idea of creating spaces for temporary government offices in Guntur chilli yard and instead decided to put them in the temple sweet brown sugar Mangalagiri city.
Andhra Pradesh Chief Minister N. Chandrababu Naidu is firm in transferring the machinery of the state administration in the area of the capital in June 2015 and said to be established in temporary locations until the new capital was built.
Temporary offices will be established in the Amaravati Township Layout in Mangalagiri in Guntur district.
Mangalagiri is famous for the temple Panakala Narsimha Swamy, who has an idol, but only one mouth. The presiding deity here just drink water brown sugar (panakam) as an offering through a conch.
The government of AP on Friday requested proposals for the construction of temporary office spaces in an area of 5 lakh sft carpet.
Infrastructure Corporation of Andhra Pradesh (INCAP) has invited proposals for the construction of temporary office space to accommodate the heads of the departments.
The government has also identified the available land in Mangalagiri. Been asked Master Plan design, architectural plans and detailed drawings according to site conditions. The carpet area for temporary offices would be 5 lakh square feet.
The accommodation will be developed in a Engineering, Procurement and Construction mode using precast RCC framed and PSC technology. INCAP has requested proposals before January 16.
A committee of officials had also identified some private buildings and courtyards market Nagarjuna University to accommodate some heads of departments. The committee has identified 17 priority departments to switch to the region of the capital city.