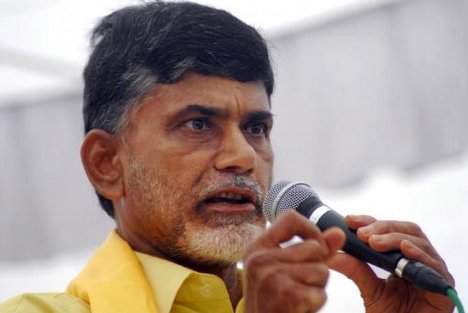 Chandrababu Naidu Chief Minister said this was to avoid untoward incidents that took place during the distribution of pension before.
In view of the adverse events that occurred during the distribution of pensions, the State Government has decided to disburse the gates of pensioners from February, Chief Minister N. Chandrababu Naidu said.
In a press conference in Vijayawada on Thursday, Mr. Naidu said that the state government has put pensions on the right track by associating with Aadhaar cards. Retirees were also happy because they were getting Rs. 1,000 and Rs age pension age. 1,500 for people with physical limitations. But there were setbacks as the elderly could not stand in queues for hours. Thus, the government has decided to disburse pensions to their doors, said.
The village secretary and village committee would visit the home of all pensioners from next month. The government synchronize data, including biometric data, records given to the secretaries of village. Thumb prints of pensioners also be taken into same tabs, said.
Indicating that water has become a precious commodity and there was a need to preserve every drop of water and ensure that no waste water from the river into the sea goes, Mr. Naidu said that linking the right channel of Polavaram project in Godavari with the Krishna river through grafts water and transfer 70 tmc is considered.
Mr. Naidu evaded direct questions about plans to stay in town response. He joked: "I'm here regularly We have a common capital for 10 years all major departments would move here skeletal Machinery work of Hyderabad...".
Irrigation Minister Devineni Umamaheswara Rao, BC Welfare Minister Kollu Ravindra, Machilipatnam MP Konakalla Narayana and others were present.