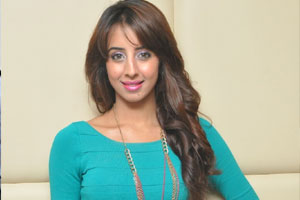 A loss of heroin is the gain of another heroine. Well, the New Year's Eve is the time clubs and hotels have entertainment shows which invite various artists.
But people have a lot of craze for film stars and event managers so be sure to include at least a second rate actress in the show.
One such effort was made by Country Club, which roped Sanjana for show.
Now, Sanjana has not made any great films in Telugu and his dream of acting with the main star has remained a dream until now.
Even in Kannada, is considered which is a second degree actress. However the supply of plum, as it is quite attractive, arrived. However, the show was originally intended for Charmme. But being a local, Charmme is well aware of the crowd that comes to Country Club and did not want to risk being harassed by drunken people during the show.
So, she excused herself and went to Sanjana offer, who decided to move her legs for some moolah. But Sanjana has done many shows in the past and this is not something new for her.