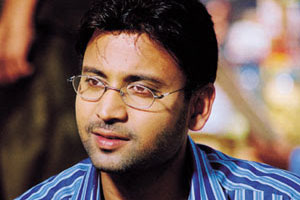 The Akkineni family has a legacy and has given the three generation of stars Nagarjuna son and grandson of Tollywood.ANR Naga Chaitanya Akhil have made their mark.Akkineni prepares to showcase your brand.
But that was not the case with the other members acting family. Notable among them is Sumanth. The six feet and looking good hero is the most unfortunate of heroes to emerge from the Akkineni family.
Sumanth has not had any success at the box office with the exception of 'Satyam'. He has tried to experiment with different types of roles, but all their efforts were in vain.Now reports Sumanth is planning a new film called 'Twist' house under the banner Annapurna Studios.
This project will be directed by Siva Nageswara Rao, who is known movies comic touch. Siva Nageswar rao is close to the Akkineni Akhil Akkineni family and introduced to the silver screen with Sisindri project will go on floors movie.This very soon.Lets Sumanth wish for success in the new year.