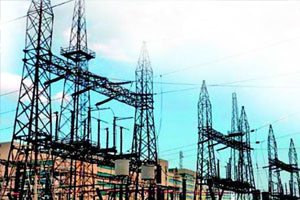 Hyderabad: With the high temperatures in the last three days and starting Rabi sowing, it is expected that demand for energy in the state of Telangana to shoot substantially over the next two weeks, leading to more cuts.
The energy deficit will touch 10-15000000 units in late January itself as projections. While one or two hours of unscheduled outages have been experienced in some parts of the city during the last two weeks, which are scheduled to increase in the next two weeks. Scheduled outages are likely to be back in February.
It is expected that the Rabi crop to increase energy demand by 8 mu and the current deficit 4 mu (taking into account the demand from other sectors) will rise by at least another 8 mu.
The TS discoms, meanwhile, have made internal to a deficit of 15 mu on average during January, which will have to be balanced by the relief projections.
"Despite the shortage of 10-12 mu mu does not lead to power outages scheduled, unscheduled cuts to cope with the sudden drop in availability are imposed.
Unscheduled cuts now being imposed in moderation, but they go up in 15 days, "said an insider. In addition, it is expected that energy demand during the year up to that in previous years faster.
"The energy demand of domestic and industrial consumers in urban areas Warangal, Nizamabad and Karimnagar has shown a growth of 8 percent.
With an improvement of urbanization, a growth rate of around 11 percent is expected from 2015-2018, "said a report of the working group on energy.
The report projected that the average energy deficit during 2015-16 at 29 percent, an increase of 12 percent 2014-15.
By his own admission, the TS government has been saying that it is expected that the energy scenario in the next three years to be in deficit.
Hydel power generation also not expected to come to the rescue after mid-February, when they are planning cuts scheduled for up to three hours.
Srisailam power is generally used to maintain supply during peak hours, when the deficit is high. This year, the water level in Srisailam is 848 feet, 33 feet below the level of last year during the same time. In fact, the levels on all deposits are lower this year.
JuraAbout, Pochampad, Srisailam, Nagarjuna Sagar, Nizam Sagar and Singur are lower by 10 to 33 feet to the levels of last year.