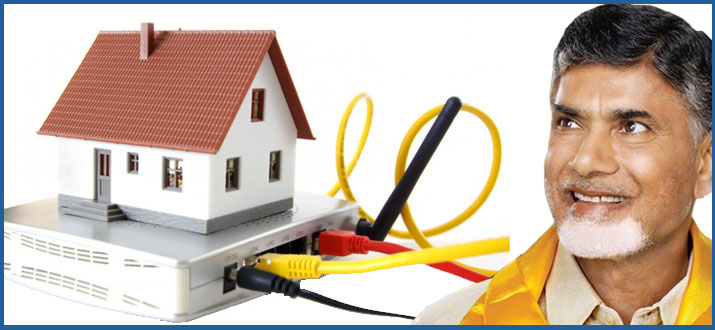 AP Cabinet chaired by Chief Minister Chandrababu Naidu has consented to the 'Grid Project Fiber ", which opens the way to the fiber optic network of state of the art in the 13 Districts Seemandhra. This project congratulates internet access to 1.3 million rupees houses in the state at a rate of 10-15 Mbps. for the internet, just 150 rupees for Home will be collected by the Government.
Government plans to record Andhra Pradesh Fiber Grid Corporation as a public company. The project aims to provide grid fiber fiber optic network to villages and remote places too. Rs 10 crore has been allocated for this ambitious project as initial investment.
Just two months ago, Chandrababu Naidu openly announced plans to provide Internet access to all households in Andhra Pradesh. The 'Grid Project fiber' is the first step toward fulfilling his promise. On any given day, Naidu is the best CM tech-savvy this country has ever seen!