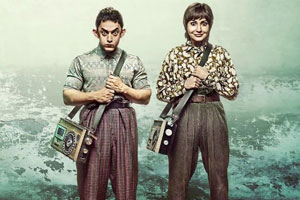 "PK" Aamir Khan will now be tax free entertainment in Uttar Pradesh Chief Minister Akhilesh Yadav announced this morning, reports suggest.
The controversial film that has attracted criticism from religious groups has found support from the film industry.
However, the Government of Maharashtra, led by Devendra Fadnavis has ordered the police to investigate the content of the film after protests against the contents of the film that supposedly mocks Hinduism.