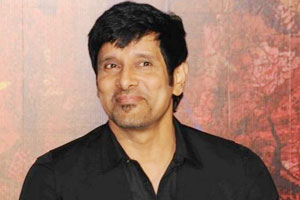 And contrast diverse and Vikram look at the next I (Manoharudu) have attracted many eyeballs and left many in shocking. While one of the four functions, the star is seen as Aparichutudu beast, another is seen as the hunchback man, in another as a bodybuilder and finally as a modern man with stylish hairstyle.
Speaking about the effort underwent back, Vikram shared, "I have the opportunity to play four different characters in this film. For a character who had to gain weight and the different character, I had to lose 20-25 kgs and building body took me three years to get the body transitions in the movie.
It took 3-5 hours for the makeup look of the beast. "" My family was very concerned and it was difficult to convince. This movie will take to the new school as an actor. I grew up doing stage shows at school and I wanted to do something out of the box.
I am fortunate to do something like this, "he added. The romantic thriller directed by Shankar has music by AR Rahman. Vikram Amy Jackson romance in the film. The film is scheduled for release Pongal.